«Every student should study abroad» - this is something we hear all the time. However, is it really as necessary as it seems? As students, we have a variety of opportunities: studying, choosing a volunteering program or taking an internship.
In general, why should one go abroad? There are plenty of potential individual reasons for that, but there are quite a few points one should consider when thinking about applying.
Having an once-in-a-lifetime experience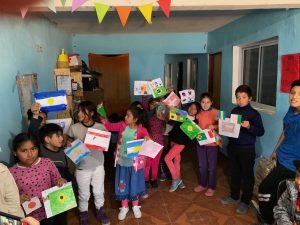 – It was unforgettable. I got to actually help people, children. It was one of the best trips I've ever had. I taught English to Peruvian kids, whose parents came to work in Argentina. But it was not a school, more so a place where kids would do their homework and hang out with us', tells us Roman Brummer, a swiss student at NHH, who spent 6 weeks volunteering in Argentina for AIESEC.
He believes that everyone would benefit from going abroad, either on a study or a volunteering program. The number of people one will meet is similar to moving to another country and spending there a few months, and they are all different. Interacting with them provides you with the chance of getting to know a lot more about our world. In addition, one could even start learning a new language or practice one he/she already knows.
Developing skills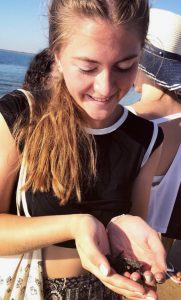 Stella Langthaler, an Austrian exchange student at NHH, went on an AIESEC program in North Cyprus where she helped sea turtles reach the sea.
– The program helped me to learn how to keep my cool during harsh situations and how to gain control over one back. In general, I would say that after going abroad you get to know yourself so much better, you are more confident and independent, you get along with others a lot faster and easier, which will only benefit in professional settings, Langthaler says.
During the stay one potentially meets many people, which corresponds with a corporate setting. If you manage to find ways to communicate with most of them, it can simplify the life afterwards since you will know which strings to pull at any given moment.
Exploring the new land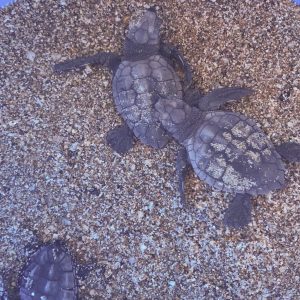 – We had the ocean right next to us, so we did a lot of scuba diving. What's more, North Cyprus is quite cheap in terms of accommodation, food, and travel, so we often took advantage of that: We visited many cities and had lots of fun in each one of them, explains Stella.
The task of going abroad is not an easy one: paperwork might take long hours and it probably will not be cheap as well. Hence, one simply has to seize the opportunities during the trip and make it an exceptional one.
Gaining lifelong friends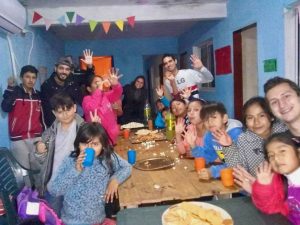 – People there change every week, some arrive, some go home. With some, we've spent about 4-5 weeks together, and, you know, we became real friends. We still keep in touch, just recently I had my birthday and some of them messaged me wishing me to have a good one and asking how I was. So, I would say we are still pretty close Roman points out.
However, even if one fails in finding lifelong friends, there is still a good chance of finding someone special and close with whom one will have a memorable time.
What to think about?
Although going abroad on one of the programs seems alluring, one has to consider a few disadvantages of such an endeavor. Firstly, the program one chooses might not be free, which is the case with most of the volunteering programs. Moreover, not everything is perfectly organized sometimes, especially if the destination is a developing country. Thirdly, students potentially have to change their sleep schedule entirely (for instance, going to sleep at 1 am and waking up at 5 am). In addition, some programs are not taken into account as a work experience, which might seem like a waste of time at first.
However, according to Augusta Sverdrup Alfnes, a bachelor student at NHH and Head of the board of AIESEC NHH,  '[...] the experience is definitely worth it. Plus, if you are worried about your CV/Resume, having experience in volunteering would definitely stand out from others.'
If you are interested in funding out some more practical information, go visit Service Center at NHH.
Have you read these?