There are students busier than ever, creating something not just for themselves, but also for everyone else: They run a business. But is it worth risking your carrier and a stable future for something unknown? 
There are a few paths you can take when deciding on your carrier, such as becoming a consultant, manager, stockbroker or entrepreneur. However, students can choose another option as well and start a business while studying.
We have spoken to two NHH-students who have started their own businesses while studying at NHH.
MyLearnView
Sigrid Undeland, a bachelor-student at NHH, is a young entrepreneur and founder of the MyLearnView startup, which came up with an app, allowing students and others making notes on literally anything while having it all opened in the same window.
– I see the connection between the business and what we study, so it is very helpful to understand everything better. I also have an option to ask my friends and professors anything, which makes the creation slightly easier. And, I recommend people to start with a startup since there is a lot to learn, and even if you won't succeed, you will get a lot of experience, says Undeland.
Les også: EDVARD MUNCH. I OSS ER VERDENER.
Noem
While some people think it is better to start your project after having obtained a degree and worked in a larger company. Vetle Noem, the founder of Noem and a master student at NHH, sees it a different way. His accessory design company is focusing on  leather goods design and production. 
– It is better to start something while you are still at school because that way you are more flexible time-wise. Later in life, people usually have a lot to worry about, like a family, for example. So you won't have time and energy for a new venture or will be obliged to choose, says Noem.
Les også: Martin Schütt: – Mer entreprenørskap i pensum
Idea first
However, while considering setting up a business, one has to come up with an idea first, which is a crucial step for every project. One may start thinking about something that bothers you. 
– You have to find a problem for yourself first and then check if others struggle with the same thing, which is true in most cases - normally you're never alone, says Sigrid Undeland. 
– We started when I was in middle school and dad was helping me get ready for the tests. He saw that it all was a mess and he thought that I needed something to change that. This is how he came up with an idea of creating MyLearnView, she continues. 
An idea possibly arises when one is not actively thinking about it. Vetle Noem was struggling to find quality leather accessories, bags and watch bands, which is why he created Noem Handmade.
– It was something I would want to buy. A lot of products on the market nowadays are of bad quality, he explains.
Les også: Green Team stakk av med NHH-pris
Establishment
Unfortunately, just launching a business is not enough for reaching success. Founders have to go through a harsh process of establishment, which might be amongst the hardest ones to survive. According to Vetle:
– Everyone can do nice pictures, write something nice, but behind it, the real difficulty was to find the right words to get into the ears of the right customer - the marketing was the hardest thing. At first, it's fun to a certain degree and then, it becomes not as fun anymore.

Making the product
Others might struggle with a different kind of problem: The product creation itself. One might think it would be relatively easy, once the main goal is set.
– The challenge is to determine when the product is a mvp (minimum viable product). It is always tempting to continue developing the product until you have reached a perfect solution. The problem, however, is that you will never reach one, because there will always be something to improve. The key is to launch the product as early as possible and gain feedback from the users.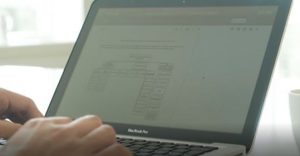 Les også: Reisebrev: Amazonas i brann
Funding
Another obstacle to overcome is the issue of funding. Each business needs money to function properly. Especially in Norway, there are many options, since the state really supports R&D and invests heavily in innovation. Innovation Norway provides valuable opportunities for funding the required starting capital and on their homepage, they describe themselves as «Norwegian Government's most important instrument for innovation and development of Norwegian enterprises and industry. […] [They] support companies in developing their competitive advantage and to enhance innovation». 
– We worked on the product heavily at first, to present it to Innovation Norway. We were very lucky and got their startup pack. It helped us a lot. Nowadays, some investors are interested, but we would like to make the application perfect first, and then look for an investment, says Undeland.
Family and friends might also be the first investors. After all, not only money is all that matters, as Vetle experienced.
– I felt a lot of encouragement from family, but my girlfriend's family was a lot more supportive, they bought a lot of stuff from me. The materials were expensive and they were kind enough to buy the products. That way I felt like I had a goal. Sometimes, one needs some faith and a few nice words to help spread the wings, he says.
One might face a lot more hindrance while heading for success. Fortunately, some organizations can help to overcome them. VIS (Vestlandets Innovasjonsselskap AS, or Western Innovation Company (translated)) is one of them and provides all the necessary resources for a startup to scale, varying from funding to managing. So far, they have helped over 470 startups, evaluated 2185 ideas and manage over two billion norwegian kroner of external capital. Moreover, they are owned by six Institutions, including NHH, which makes it easier for students to apply. 
– It might be very intimidating when you are still a student because the risk is very high. You can have a degree and then a good job in a few years and have a more stable salary. The brand might have the same profits, but it is a really big risk, observes Vetle Noem.